Joined

Nov 19, 2011
Messages

4,910
Location
Alias

Jim
Wow! Another off topic thread by myself. Anyone would think i spend all day with my head in technical pinball electronics and need other things to clear my mind!
So, anyway, on with this thread. Always wanted a jukebox for my house, but never really had the time to give it much thought or the space, or the ok from the wife, or the desire to fix something different until NOW!
Seeburg was the make i was always told about by friends of my dad as being the best, and i wanted one that had some solid state electronics in it to get my teeth into, but also wanted a vinyl mechanism. This lead me to think bout finding one that was the same age as me (for kicks) so i thought i'd look for one made in 1976! Set up a search on ebay and thought nothing more about it, then suddenly the exact make, model, type popped up on there and only 1hr 30 mins away from me.
So, a few weeks back, one sunday morning ,i set off with my daughter in tow on a jukebox road trip
This is what i picked up.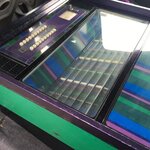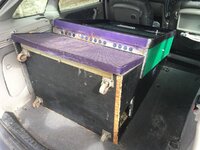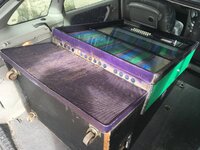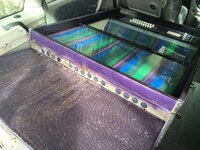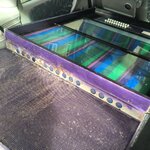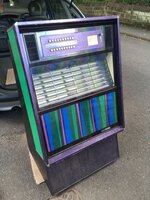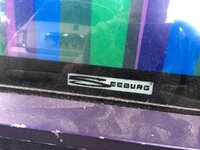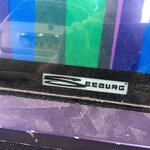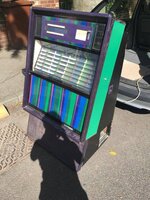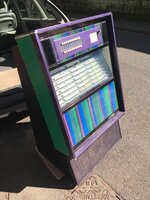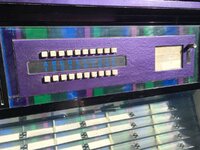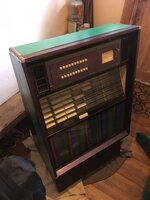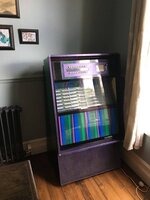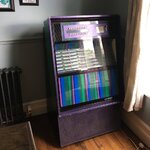 After a lot of cleaning up, here's what it looks like now lit up. I've been fixing up the record mechanism and rebuilding the amplifier and power supply and will post more about this later, but for now enjoy my 70s colours!!