The more I'm getting into this hobby I'm starting to realise I'm more into the early 90's Bally / Williams games I think it's mainly down to the build quality and the original themes.
There are a number of games I really enjoy playing on Pinball Arcade and Dr Dude is one of them. It appears to be somewhat of a rare title over here too, with only 4,000 made world wide that's not surprising.
After deciding I'd like to buy one I started doing a little digging on the internet and it became apparent they very rarely come up for sale, however luck would be on my side...
Shorlty after placing a wanted advert a friend who is also a forum member made me aware of a Dude that was potentially for sale and passed on some contact details to me.
One week later I hit the road for a 6 hour round trip on one of the hottest days in June in a rental van without AC
On arrival I found a very nice but dirty Dr Dude...
Positives
> It worked!
>
Rare Diamond Plate Playfield!
> Signed Backglass (Dennis Nordman)
> Legs recently painted / powder coated red
> New Levellers and bolts
> Cabinet in superb condition with no fade.
> Big Shot bully present and not broken!
> It's a Dr Dude!
Negatives
> It was filthy inside and out by my standards
> New rubbers required throughout
>
GI
not working on left of playfield
>
GI
not Working on left of backbox
> Top Trim on translite broken
> New locks needed
> Mixmaster stickers / finish looked tired
> Coin door had credit button and rough paint
We agreed a price and loaded the machine onto the van. When I got the machine home I moved it into the garage to start working on it.
Now none of the backbox
GI
was working and I received an error when switching the machine on "Adjustment Error"
I suspected the
GI
issues were down to connector issues and after a quick Google on the error message I found that was most likely down to the battery.
A battery mod had already been carried out but after checking the voltage on the battery it was clear the battery needed changing so I ordered a AA Battery pack and installed it which sorted the "Adjustment Error"
Next was to tackle the
GI
. First I pulled every fuse and checked contuniuity and found a blown fuse so swapped it out. This sorted out the playfield
GI
that wasn't working on the left but I still had an issue with the backbox
GI
: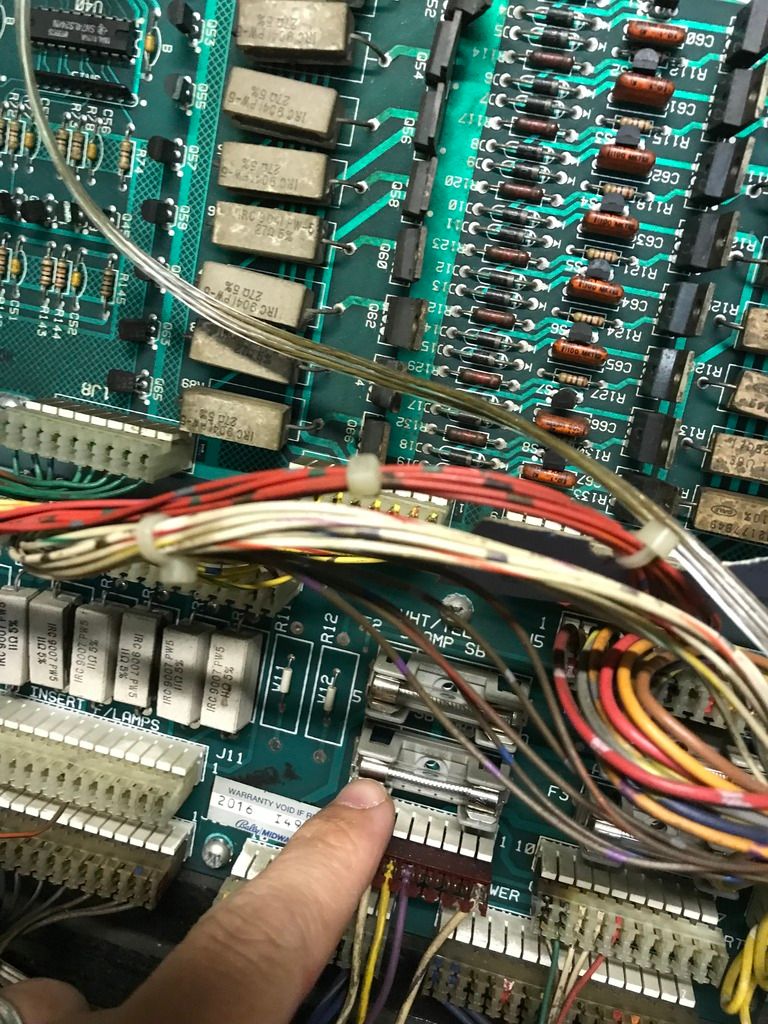 I think I found the culprit for the
GI
issues in the backbox: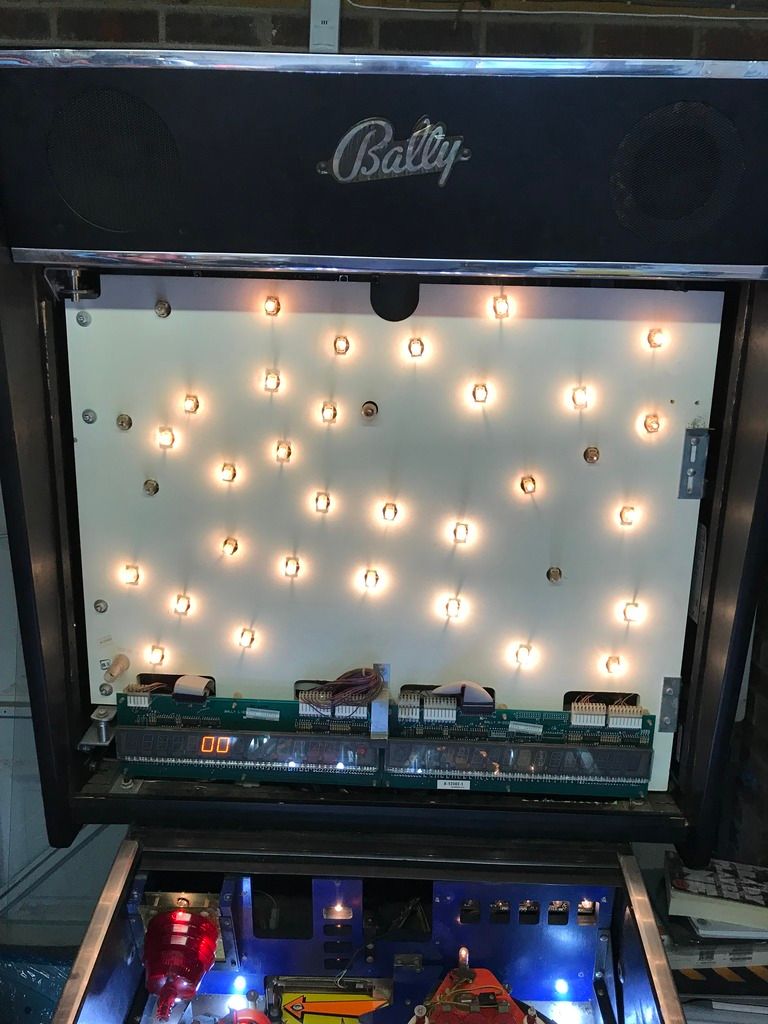 Time to tackle that filthy playfield. I was certain this would come up nice. I've not much experience stripping a playfield, I've only ever stripped a Tron Legacy but I took my time, thought about every step logically, took lot's of photos and bagged / labelled everything and started cleaning / waxing.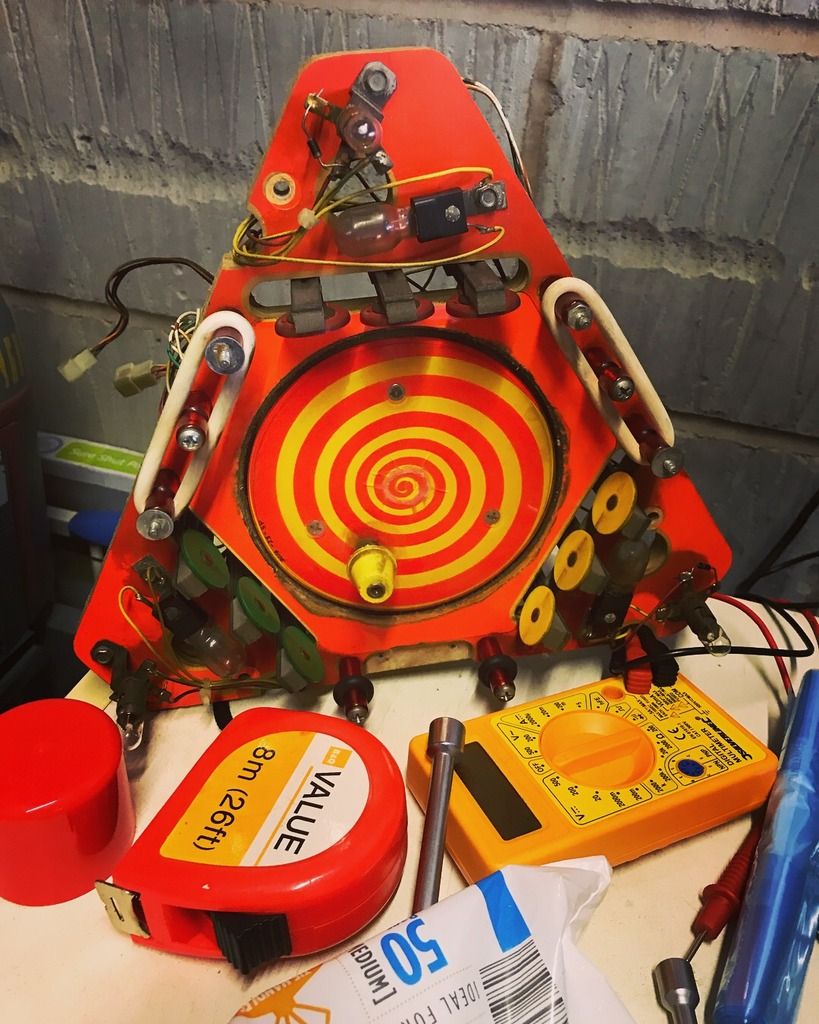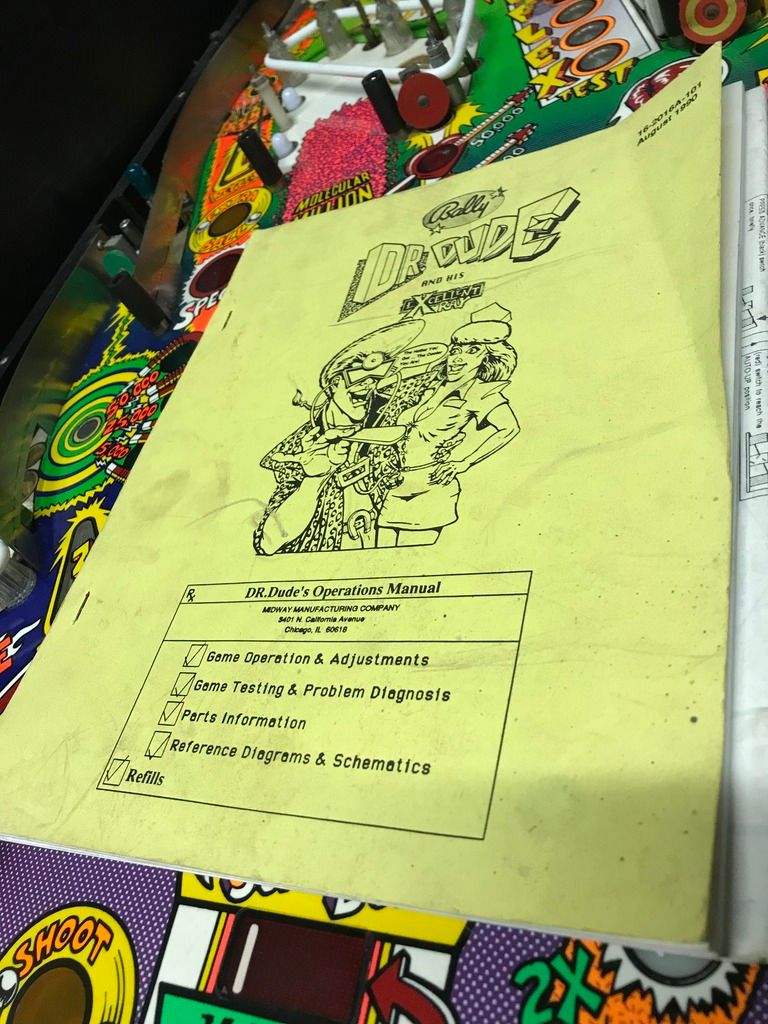 New bits arrived from
@pinballmania
and manual from
@Matt Vince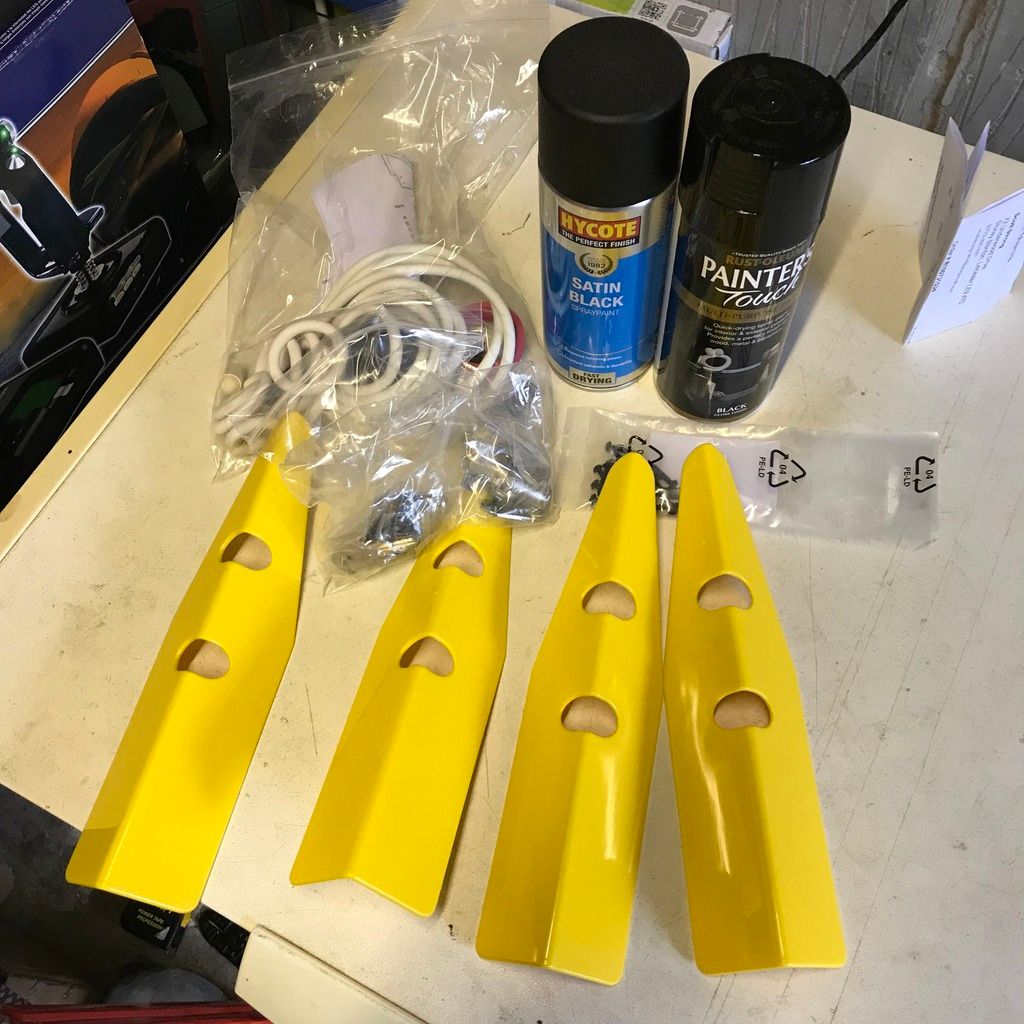 Also went to see
@chris b
to grab some Mirrorblades
Time to tackle the exterior (magic erasers work miracles here)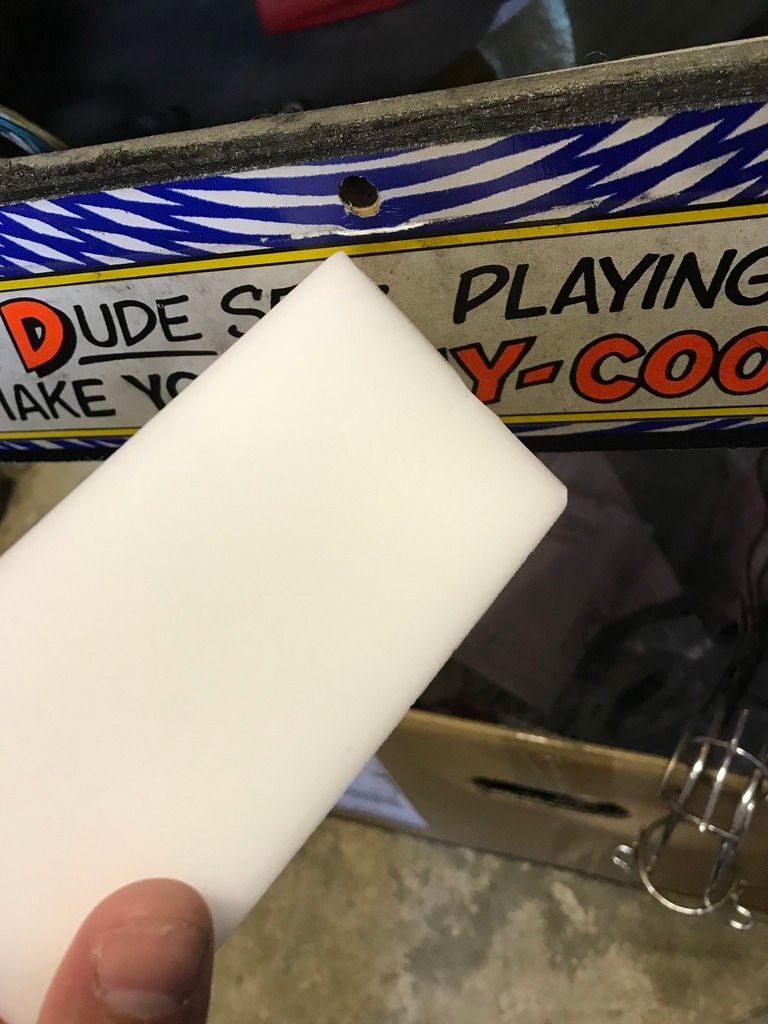 Whilst I had the coindoor out I took the opportunity to plug up the credit button and give it a fresh coat of paint I also repainted the speaker grills (not pictured)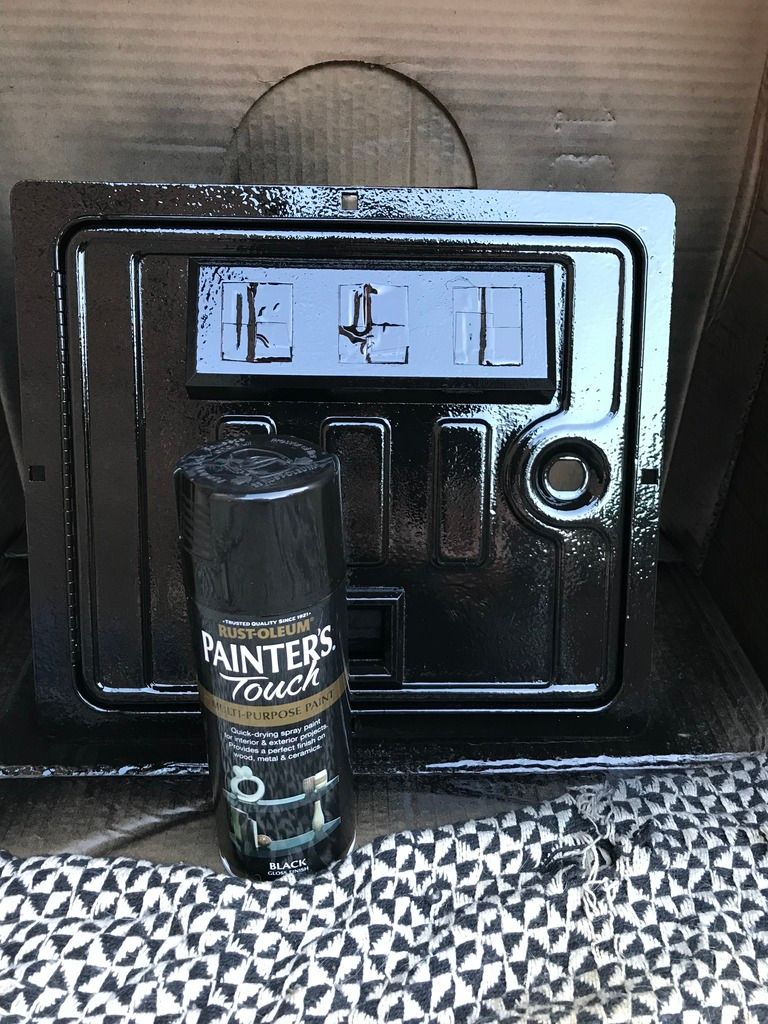 Cleaning up the ramps and plastics: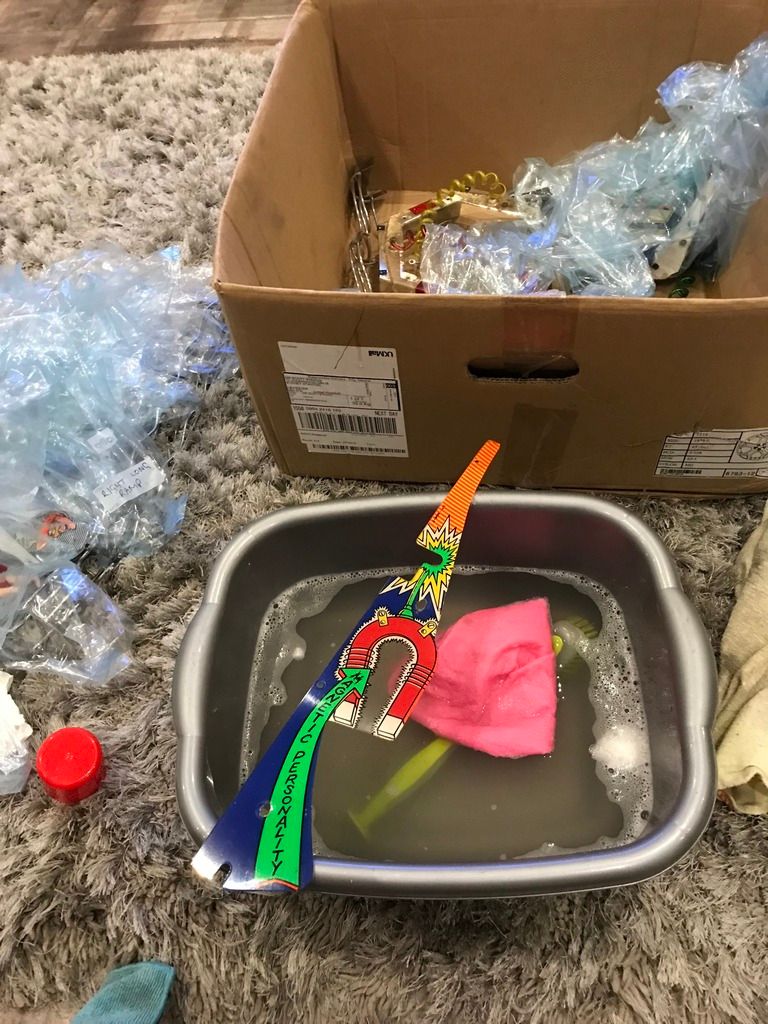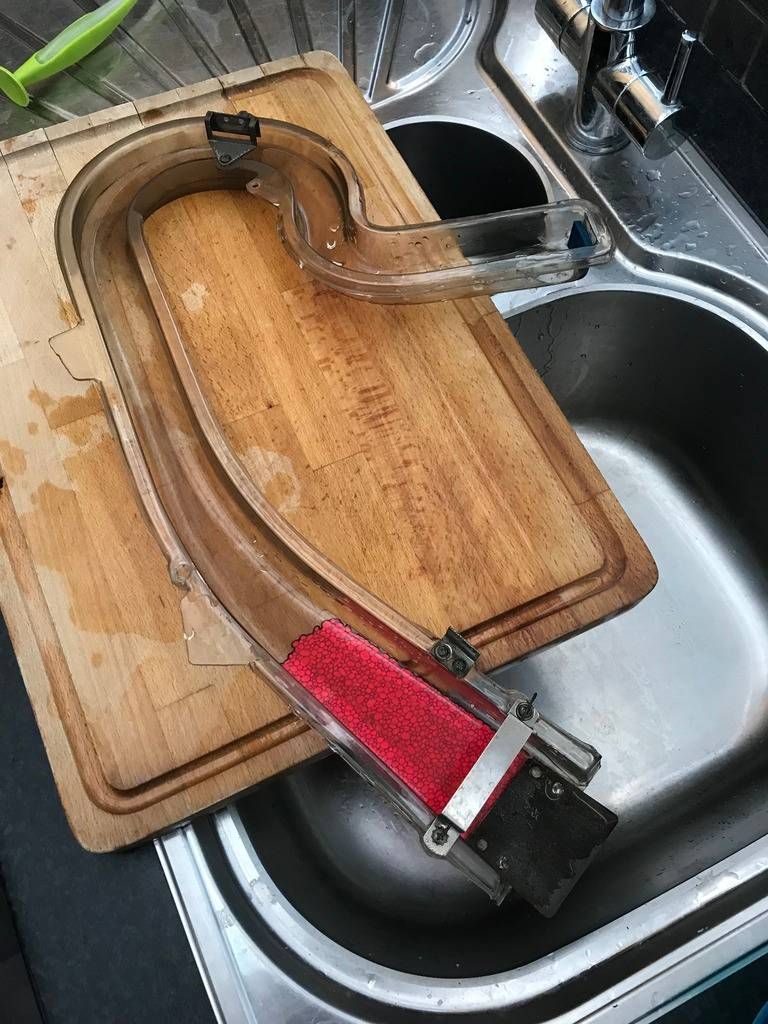 Not many people can say they've rebuilt a molecular mixmaster
Big thanks to
@replicas
for donating the new mixmaster decals FOC: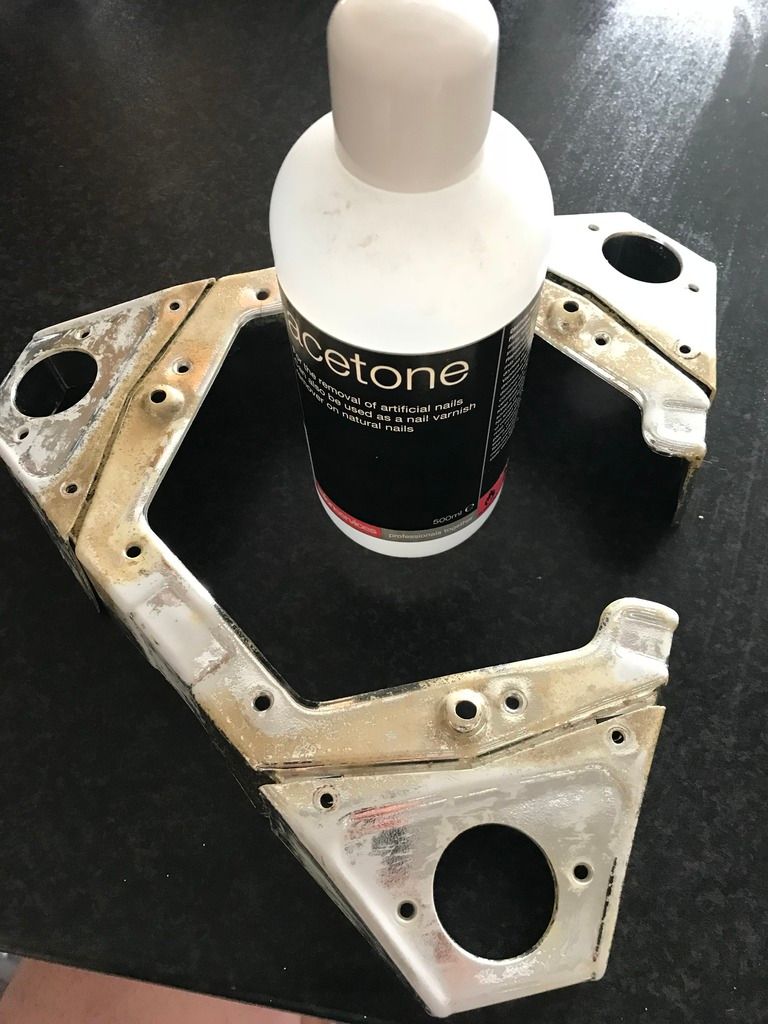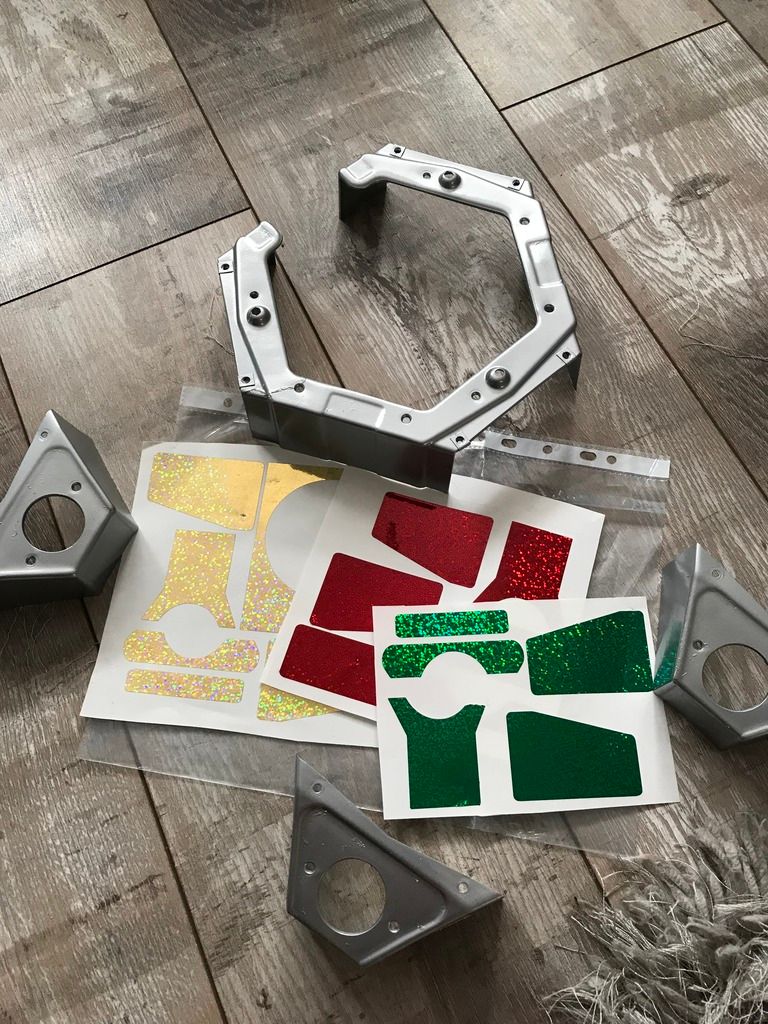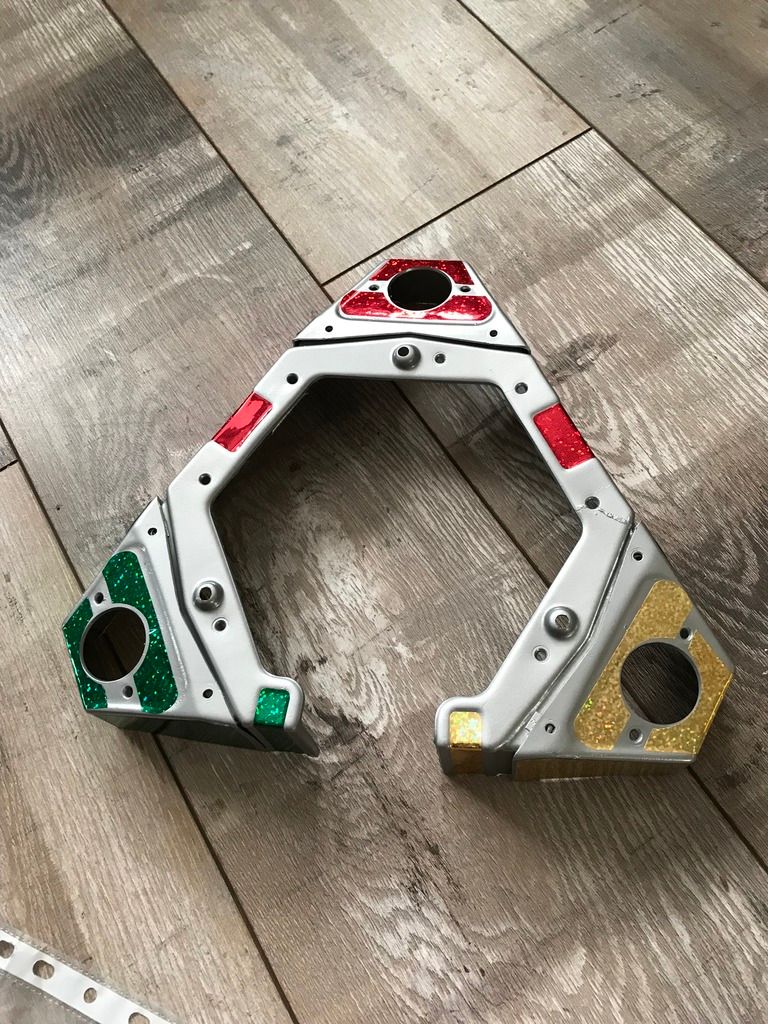 Time to replace all of those incandecent bulbs with Comet LED's. I wanted to keep the original warm look so just ordered warm whites and used the original condoms in their respective places above playfield.
At this point the machine was looking really tidy except for the flipper bats (which weren't the original bats) Dr Dude originally came with segmented bats that are a few millimetres longer than standard Williams so I put in an order with
@pinballmania
I also put an order in for a Cliffy ramp protector from the man himself as the plastic ramp has not been reproduced and I'm not taking any risks on that
Finishing touches to completion...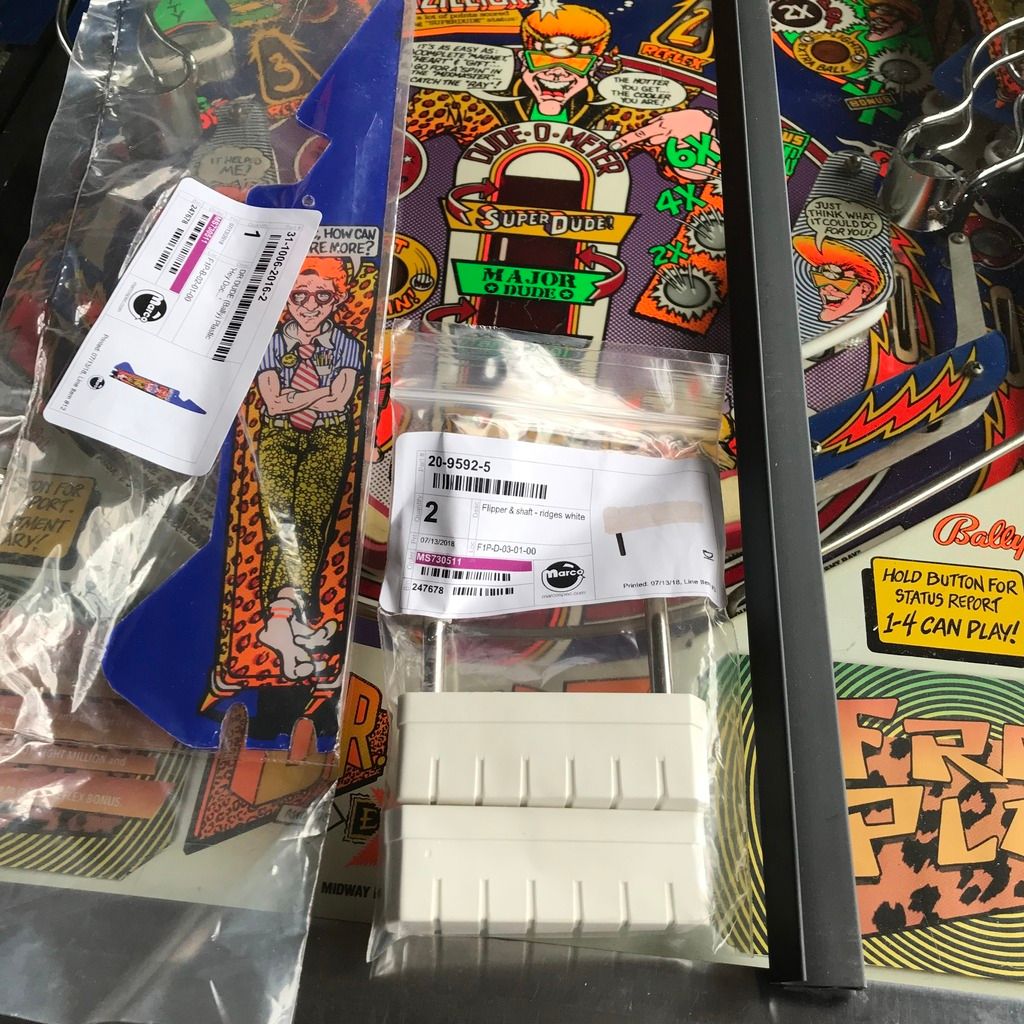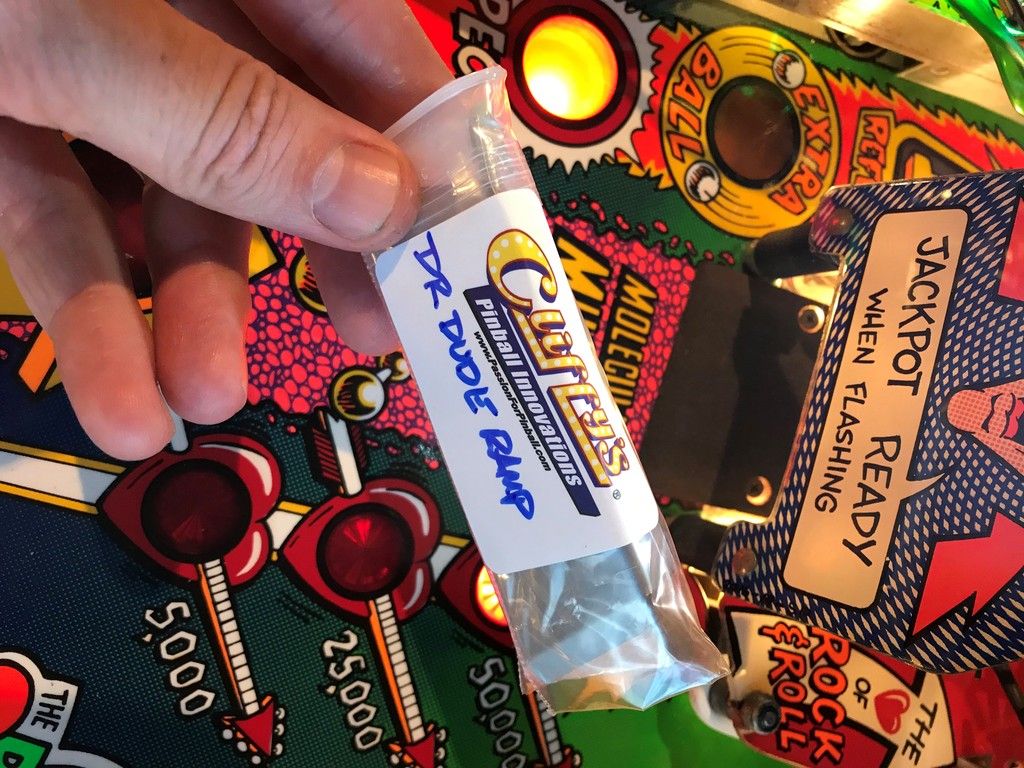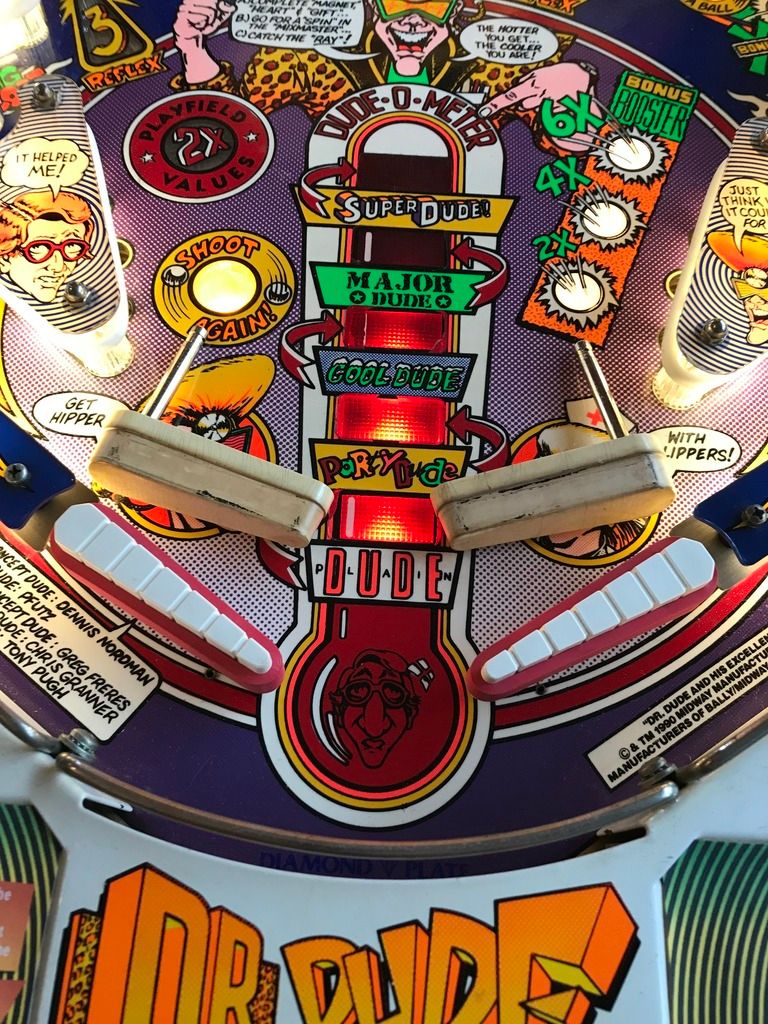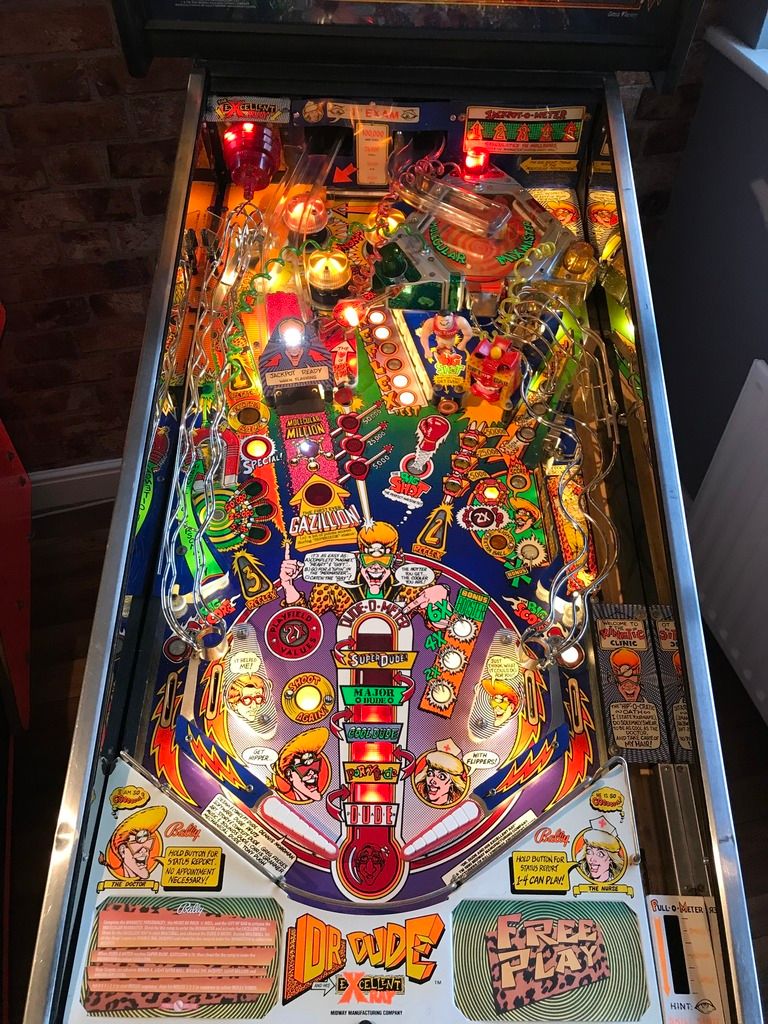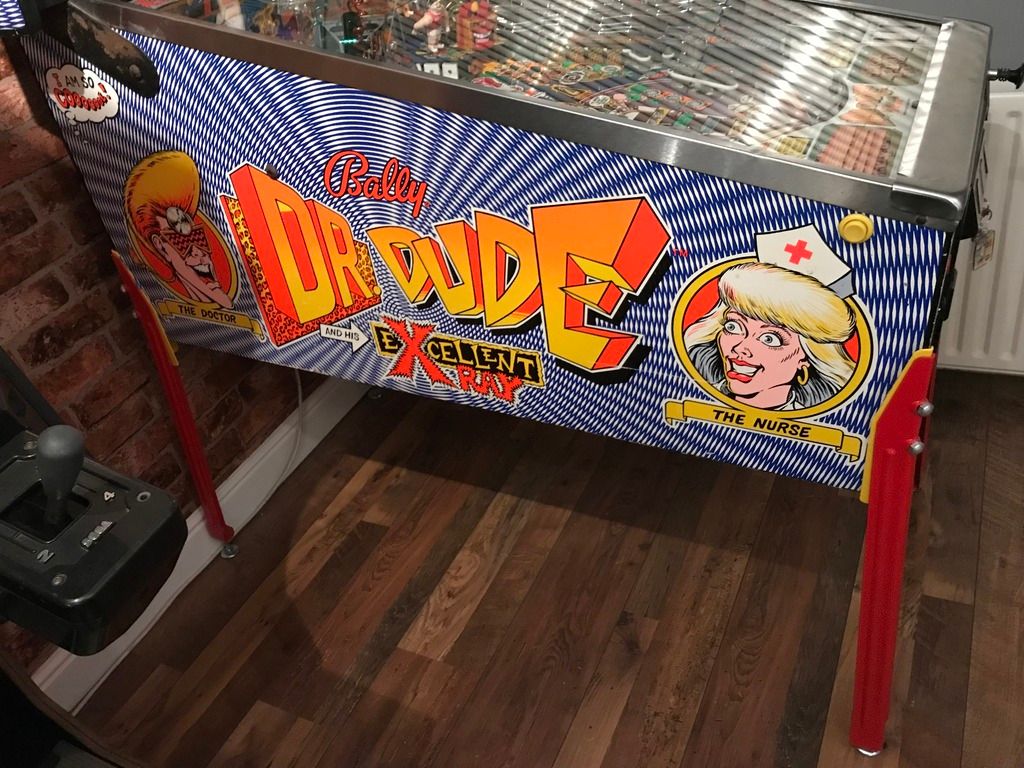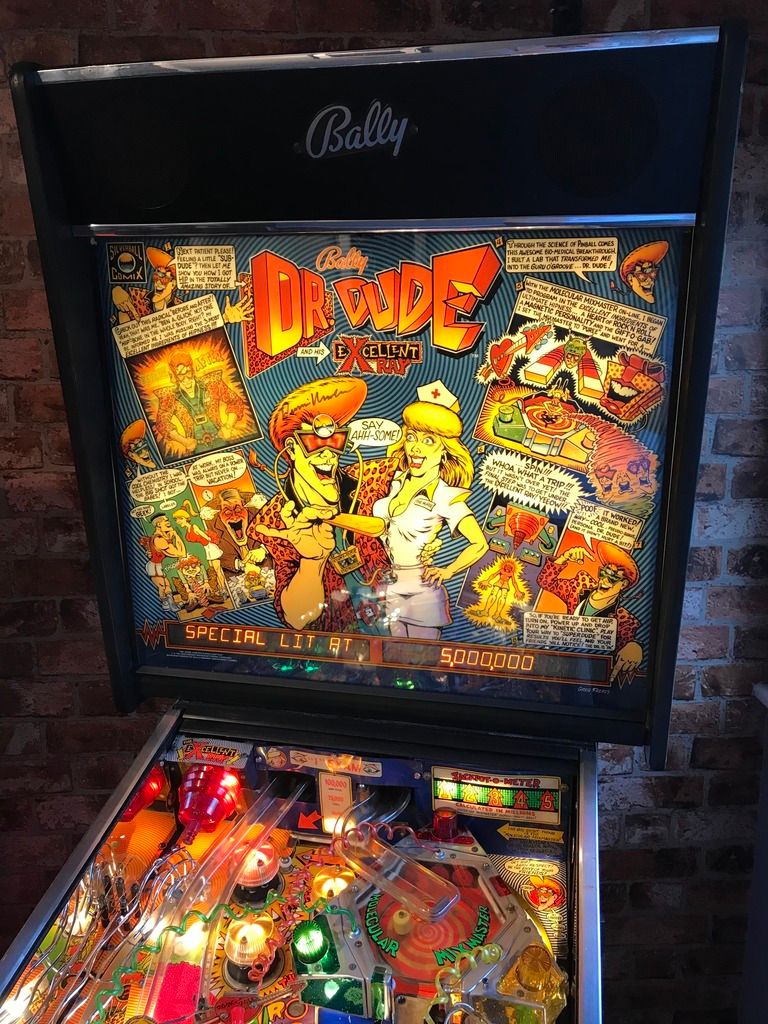 Chuffed to bits and a little proud of myself. It's taken approximately 5 weeks on and off when I've had a spare couple of hours here and there. If you had seen it in person when I picked it up you would better appreciate the transformation.
"My life was dull, my life was drab, 'til I acquired the gift of gab! Always be excellent - never be rude. Get the gift of gab from Dr. Dude!"
Last edited: